Shipyard for mega yachts
The art of building mega-yacht hulls began with horticultural barges in and around Amsterdam in the 19th century. 6 generations and just as many yards later, the Gouwerok Yacht and Shipyard is located in Aalsmeer. She has two modern halls with a total floor area of 2,850 m2, which are perfectly equipped for mega yacht building. The halls of the yard are located on the Ringvaart , which is part of the main shipping connection between Amsterdam and Rotterdam.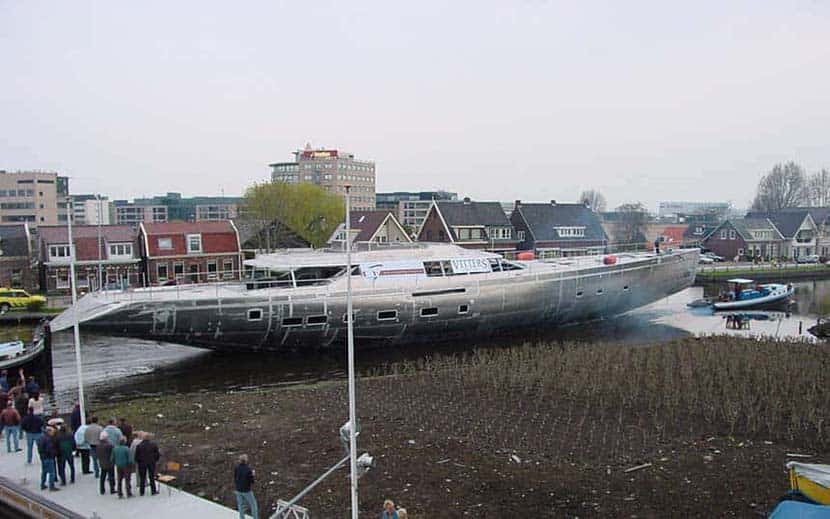 The shipyard, a family business
Esther Gouwerok and her partner Michel Vermeulen have owned the family business, where experts build aluminium hulls for mega yachts, since 2001. In order to constantly meet changing client requirements, the expertise at shipyard Gouwerok is developing all the time. Thanks to the collaboration with strategic partners and the expansion of delivery capacity, in the years to come increasingly larger, unique and more advanced aluminium hulls for mega yachts will continue to be produced by this shipyard.