Gouwerok Shipyard
Gouwerok Shipyard specialises in the construction of aluminium hulls and aluminium deck houses for mega yachts. Commissioned by various leading Dutch shipyards and internationally well-known yacht architects, the basis is laid here for luxury sailing and motor yachts.
Artists in Aluminium
While every design is unique, the immaculate, sleek body is standard for each hull that leaves the shipyard. In order to achieve this result, dedication, up-to-date knowledge and expertise are required. It is for good reason that Gouwerok's staff are referred to as "Artists in Aluminium".
Craftsmanship
The construction of aluminium hulls is a profession in its own right. Specialists in this field require many years' experience and training. Staff of Gouwerok Shipyard are trained in-house and externally to become expert yacht builders. As a result, each hull that takes to the water is a new first-class product that the outfitting yard can easily continue working on.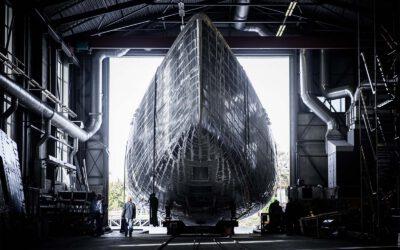 Yard No. 459 launchYard No. 459 launch The lightweight aluminum hull you are looking at is a 54-meters high-performance sailing yacht, to be known as ARGO 54. She is 9.65 meters wide and one of our lightest hulls built here, at Gouwerok Shipyard...
read more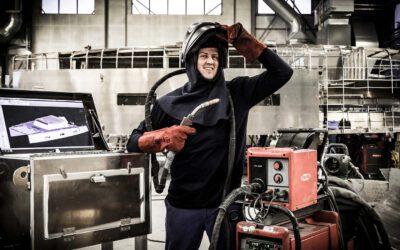 Shipyard Gouwerok participates in VMBO On Stage. Did you know what you wanted to be at a young age? And, did that work? Making a career choice is not easy when you are 14 or 15 years old. They can use help with that! In order to orientate...
read more